As a life insurance producer, it is important for you to be aware of the "ins-and-outs" of the various suppliers. Please take the time to get accustomed to the diverse selection of products and features available at each company. There is plenty of information, presentation and marketing materials, and interactive tools available for each supplier at their website. You can also track the status of your case through the secured access features of each individual company. We encourage you to sign up for access to each company's secured website to gain access to additional information.
Each supplier website also contains daily updated rates on UL fund performance, PAR Whole Life performance and GIAs. If you have any questions pertaining to the positioning or function of a company's products, feel free to contact the suppliers directly. Click on the logos to visit each supplier.

Founded in 1847, The Canada Life Assurance Company, (Canada Life) was the country's first domestic life insurance company. The Company has grown and prospered and today, Canada Life provides insurance and wealth management products and services from coast to coast in Canada, and internationally, in the United Kingdom, Isle of Man, the Republic of Ireland and Germany. Canada Life is a subsidiary of The Great-West Life Assurance Company. Great-West, together with its subsidiaries London Life Insurance Company and Canada Life has more than $134 billion in assets under administration. Canada Life and Great-West are members of the Power Financial Corporation group of companies.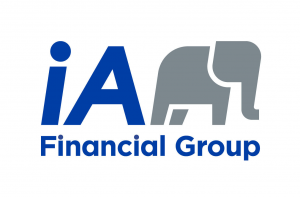 Founded in 1892, Industrial Alliance Insurance and Financial Services Inc. is a life and health insurance company that offers a wide range of life and health insurance products, savings and retirement plans, RRSPs, mutual and segregated funds, securities, auto and home insurance, mortgage loans, car loans and other financial products and services. The fourth largest life and health insurance company in Canada, Industrial Alliance is at the head of a large financial group, which has operations across Canada as well as in the United States. For an overall picture of Industrial Alliance, consult the Company Profile.
Industrial Alliance (iA) Advisor Home and Illustration Software DL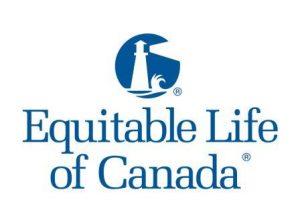 Founded in 1920 in Waterloo, Ontario, Equitable Life is among Canada's top 15 life insurers in terms of revenue.* As at December 31,2004, total assets under administration exceeded $1.3 billion and the Company had more than $27 billion of business in force. The Equitable Life Insurance Company of Canada has provided Canadians with sound financial protection for over 80 years. As an independent, mutual life insurance company, Equitable Life has no shareholders. Policyholders who purchase participating life insurance policies are eligible to receive dividends supported by distributable earnings from all lines of business.